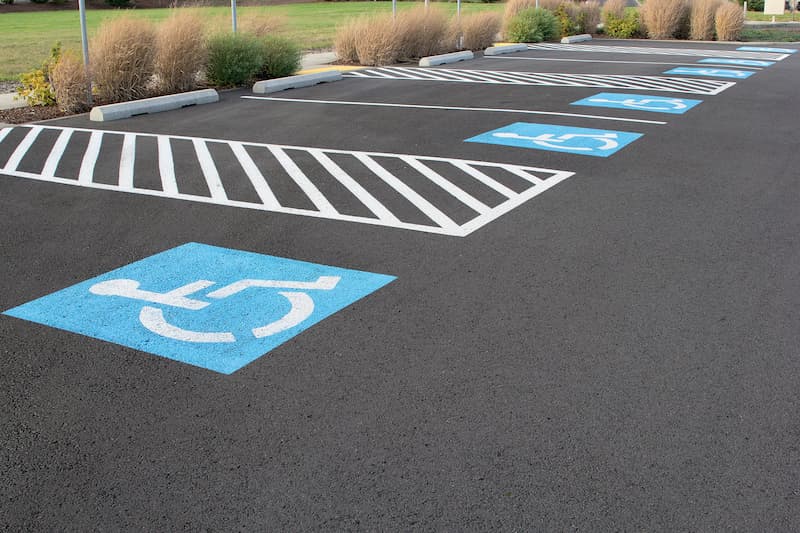 For many businesses, what goes on indoors always takes a front seat over what goes on outdoors. In most cases, it makes perfect sense, but woe may be upon thee who overlook their exterior property for long, and nowhere is this truer than your parking lot.
Parking lots tend to become blurred out for many of us. They're kind of like utility poles: you see them all the time and get good use out of them, but after a while, your mind tends to cease noticing them. But parking lots are far more than just background pieces for the showcase within. They're most likely the first stop any visitor will make when they arrive at your property, and that interaction alone could mean all the difference between a returning customer or a one and done shopper.
Neglected Parking Lot Blues
Parking lots don't seem to get sung enough praise for the function they serve and what they must endure. These lots and garages were built to withstand heavy traffic and daily use, but that doesn't make them invincible-- they do need to be maintained and cleaned up from time to time. Let's run through a quick list of what inevitably happens to a parking lot that isn't regularly cleaned and cared for:
Stains: Vehicles drip fluids. Be it oil, coolant, or whatever, and these liquids pool up on your parking lot's surface and leave unsightly residue stains.
Trash: Not everyone is a litterbug, but unfortunately, there are still plenty out there. Plastic wrappers, receipts, and more can make your lot look more like a dump.
Food: Part of the litter problem, food often gets spilled or dropped in a parking lot. As food rots, it tends to stink and leave behind more stains.
Pests: Often connected to the food problem-- what rodent doesn't love an easy meal?
Bird Droppings: Whether it's pigeons, seagulls, or sparrows, birds can leave unsightly marks all over your parking lot.
Slips: Related to all the other problems, slipping hazards present themselves all over a parking lot frequently.
With all these problems accumulating over time, many parking lots these days sing a sad song of lonely blues instead of rocking out from all the bustling business. Thankfully though, the record doesn't have to stop there. With the help of professional pressure washing, parking lots can once again take the spotlight they deserve.
Happy Parking Lots Need Pressure Washing
Professional pressure washing done by the local specialists at Urban Cleaning Pros, LLC will give your parking lot the tending it needs to continue serving you and your business. Our parking lot cleaning service carefully washes every surface area and eliminates stains, scuffs, and more. Urban Cleaning Pros, LLC also works on a schedule that's best for your business so we can minimize any obstruction to your visitors.
Get the parking lot cleaning your business deserves with Urban Cleaning Pros, LLC pressure washing!
We also offer stellar commercial pressure washing services such as drive-thru cleaning, building washing, and more. To find out more, contact one of our customer service representatives today!