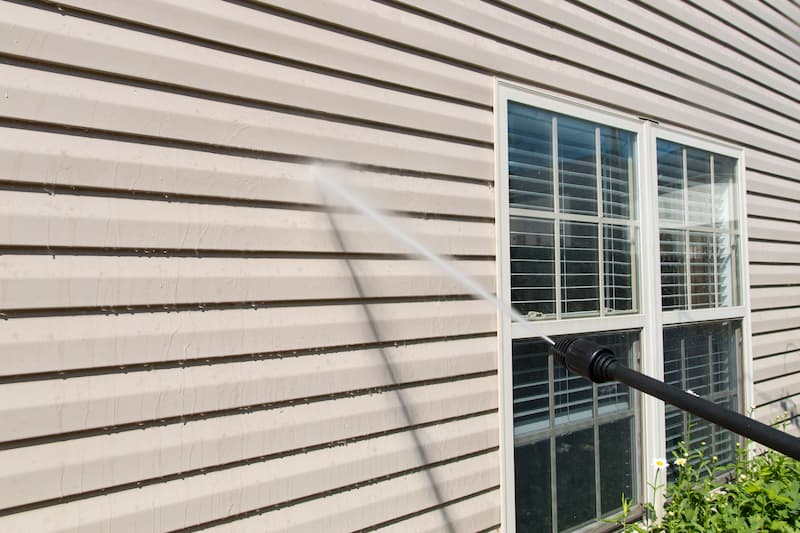 Sooner or later, all of your Norman exterior surfaces are going to gather their fair share of dust or grime. When they do, count on the local pressure washing experts at Urban Cleaning Pros, LLC to rejuvenate them.
There's no red-blooded Oklahoman alive who doesn't enjoy visiting or living in Norman. From the wonderful dining establishments, roaring football games, and history museums, there's always a good reason to be in Norman. Urban Cleaning Pros, LLC loves Norman, and we love helping our neighbors in the area increase the visual appeal of their homes and businesses and ensure that their surface materials last them a long time.
When you're ready to tell the filth and grime that's mucking about your property to hit the dusty trail, you want to rely on Urban Cleaning Pros, LLC to show them the door. Contact the pressure washing specialists at Urban Cleaning Pros, LLC today to clean your Norman home!
You're Window Cleaning Specialists In Norman Are Urban Cleaning Pros, LLC
The best window cleaning service in Norman is delivered from none other than your local experts at Urban Cleaning Pros, LLC. For windows that look better than ever, our team uses a unique window cleaning system that brings out the best shine possible and completely eradicates unsightly substances like algae and mildew. Best of all, when we're finished window cleaning, your windows will last you longer, be more energy-efficient, and be free of any illness bearing bacteria.
Don't trust the care of your Norman windows to any amateurs. Professional window cleaning by Urban Cleaning Pros, LLC will give you all the results without any of the risks. Care for your property, and your own satisfaction is our top priority, so why waste time with anyone else? Contact Urban Cleaning Pros, LLC for your window cleaning solutions.
Norman's House Washing Experts
Your home is one of your most treasured investments, so when it comes to cleaning it and protecting it, you want professional service that you can trust. Urban Cleaning Pros, LLC has the expertise, equipment, and hardworking ethic to see to it that your Norman house looks better than ever with our expert house washing service!
House washing by Urban Cleaning Pros, LLC gives your home a deeper clean for a brighter finish and will give your sidings the protection you can rely on against the Oklahoma weather. Our pressure washing specialists use the soft washing method when it comes to cleaning your home, so you won't have to worry about any dislodged sidings, chipped paint, or damaged protective sealant.
If you want to prepare your home for a new layer of paint, or if you just want a boost in curb appeal, house washing from Urban Cleaning Pros, LLC is the perfect way to do that. With Urban Cleaning Pros, LLC house washing service, you can say goodbye to:
Dark Algae Streaks
Mildew
Dirt And Dust
Stains
Scuffs
And More.
We know how important your home is to you and your family. That's why we treat every house washing project as if it were for our own home. Rest easy and get the best quality of work available-- contact the house washing experts at Urban Cleaning Pros, LLC.
Need more pressure washing done? Urban Cleaning Pros, LLC has many other services available as well. From deck cleaning to fence cleaning, we can help you get your entire property looking picture-perfect!