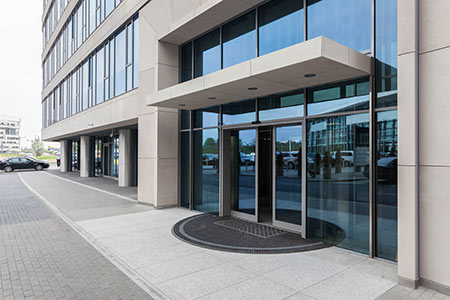 Urban Cleaning Pros, LLC is available to provide stellar cleaning services, including high rise window cleaning for customers in Oklahoma City. As a premier choice for pressure washing, locals trust us with all of their exterior surface cleaning jobs. We take good care of commercial clients in need of services like window and drive thru cleaning.
Taking good care of your business means taking care of the property. Whether it's to protect your investment or make an excellent first impression on prospective clients, it matters! Get the professional cleaning help you need to maintain your commercial property.
For exceptional service from high rise window cleaning experts, you can rely on our team to help. Make sure your dirty windows aren't blocking your view of great success.
Benefits Of Routine Window Washing
Professional high rise window cleaning isn't just about removing unsightly smudges. The dirt and grit that collects on your windows can cause a problem called etching which permanently damages the glass surfaces. If the damage is significant enough, the only remedy is a replacement, and cleaning is much more cost-effective.
Clean windows also make a good impression on your customers and potential buyers. If you do business with other companies, those sparkling clean windows will help instill confidence in your new possible partners.
A clean exterior also boosts employee morale, and when your workers are happy, this improves productivity. A happy staff member will have a more positive interaction with customers, which is good for business and better for revenue. Don't just take our word for it; review our ratings and look at our previous projects.
Scheduling Window Cleaning Services
Window washing is something you should schedule about twice a year to wash away:
Dirt
Pollen
Cobwebs
Bird Droppings
Smog Residue
Corrosive Contaminants
Preserve the look and protect the condition of your windows with routine cleaning. Clean windows prevent grime buildup in the tracks and hardware to avoid malfunctioning mechanisms. Use window cleaning as a form of preventative maintenance.
Call Urban Cleaning Pros, LLC for services in Oklahoma City, like high rise window cleaning. We're eager to provide you with the level of service that you deserve.