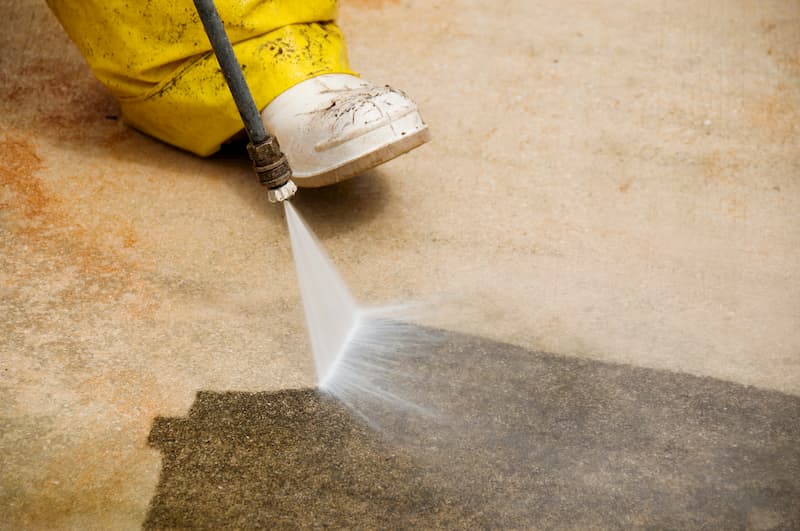 Driveways might not be the most exciting area of your home, but it's undoubtedly one of the most important. They have the good fortune of being not only one of the first things anyone sees when they visit you but also the first place anyone steps foot. Like it or not, the experience of any guests - wanted or unwanted - begins and usually ends with that small stretch of property known as your driveway.
If it isn't clear already, what should be realized is the critical function your driveway plays when it comes to your home. Your driveway is key to keeping up the visual appeal of your home, and its utility as a safe place to park, walk, or even let the kids play jump rump shouldn't be under-appreciated. While it may be easy to overlook at times, your driveway should be maintained regularly, and the best way to do that is professional pressure washing.
Why Professional Driveway Cleaning Is Essential For Your Home
Whatever your driveway is made out of, it will eventually start to show off all of the wear and tear it's taken. Between mother nature and the heavy, daily use it receives, driveways can begin to show off their battle scars fairly quickly. If you keep a lookout, you may start to notice marks on driveways such as:
Algae
Oil Stains
Tire Marks
Scuffs
Bird Droppings
Rust Stains
Mildew
And More.
These substances aren't pretty to look at, and they're doing more damage to a driveway than you may think.
Beyond the dirty look, algae, mildew, and stains can create slipping and falling hazards on your driveway. They also slowly eat away at the weather sealant that coats a driveway's surface material. Once that headache has begun, it's only a matter of time before cracks start to appear, and when cracks appear, moisture damage happens, and weeds may begin sprouting. It's a downhill spiral from there, as the consequences of a cracked, crumbling driveway inevitably lead to expensive replacement costs.
The good news is that driveways can be rescued from such a horrible fate. Pressure washing is considered the necessary maintenance your driveway requires to keep away algae spores, wash away stains, and even remove scuff marks. When you want your driveway cleaned, you want to ensure it's done the right way. Professional pressure washing is a small investment to keep your driveway beautiful and protect it for years to come.
Driveway Cleaning Heroes
Urban Cleaning Pros, LLC are your local driveway cleaning experts. The premium pressure washing equipment and cleaning solutions we use are powerful enough to wash away any stain, mark, or algae, yet safe enough to not harm your property or your loved ones. We use surface cleaning attachments that are appropriate for your driveway material, and that allows us to achieve a deep, uniform clean of your entire driveway.
An ounce of pressure washing prevention is worth a pound of repair bills. For the best driveway cleaning in the Oklahoma City area, contact Urban Cleaning Pros, LLC today!
Besides driveway cleaning, we also offer many other fantastic professional pressure washing assistance. Need your house sidings washed? Then check out our house washing service! No matter what your pressure washing needs are, Urban Cleaning Pros, LLC has the answers you're looking for.