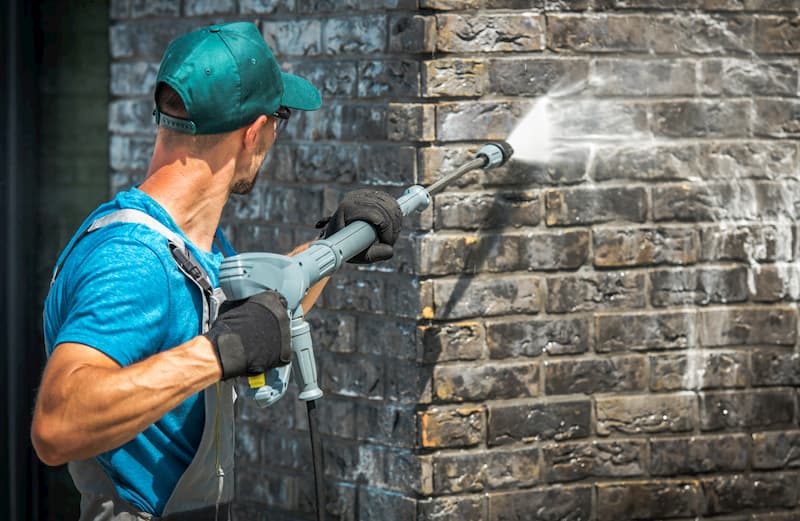 If your home or business needs pressure washing in Choctaw, then you need the best! Urban Cleaning Pros, LLC is your local leader in exterior pressure washing services. We're a fully licensed and insured team of experienced professionals with state-of-the-art equipment and know-how to clean all of your exterior surfaces. For pressure washing in Choctaw, you won't find anyone better than Urban Cleaning Pros, LLC!
At Urban Cleaning Pros, LLC, we care about our community in Choctaw and always love to help it thrive. We do that by supporting the local businesses there and boosting their image through professional pressure washing. We understand how important looks are when it comes to commerce and peace of mind; that's why we're proud to extend our expert services at affordable rates to the residents of Choctaw.
Window Cleaning You Can Trust In Choctaw
When you want your windows cleaned, you want them cleaned the best way possible. That doesn't mean glass cleaner and some rags. Professional window cleaning is proven to make windows cleaner, increase a home's heating and cooling efficiency, and keep windows spotless for longer.
Our window cleaning in Choctaw takes care of all the contaminants and particles that blight your windows. No matter how big or high up, Urban Cleaning Pros, LLC can give your windows an immaculate finish. We do this through highly powerful cleaning solutions and equipment that not will not only give you the sparkling clean you desire but will protect your windows to keep unwanted substances from coming back.
If you're in Choctaw, shut the curtains on amateur window cleaners! Get the best window cleaning around and contact the experts at Urban Cleaning Pros, LLC today.
Make Your Choctaw Home Look Like New Again With Expert House Washing
Professional house washing in Choctaw requires the use of a method of pressure washing known as soft washing. Urban Cleaning Pros, LLC uses soft washing to thoroughly clean your house sidings free of unsightly stains and grime. This technique is so effective because instead of relying on force, we use eco-friendly, super strength cleaning agents to cover the surface area and break apart all the attaching, unwanted particles. This allows our team to eliminate substances like:
Dark Algae Streaks
Mildew
Rotting Vegetable Matter
Stains
Pollen
Dirt
And More.
Our experts at Urban Cleaning Pros, LLC know that standard pressure washing is too dangerous for your sidings. Regular pressure washing can peel away paint or remove protective weather sealants. Soft washing by the house washing specialists at Urban Cleaning Pros, LLC is the answer you're looking for when you want a spotless home!
Complete Choctaw Pressure Washing
For your Choctaw home or business, Urban Cleaning Pros, LLC has a large variety of professional services to choose from. From parking lots to fences, any pressure washing that you require is ready for you at a moment's notice. Consider some of our pressure washing specialties such as:
Fence Cleaning
Deck Cleaning
Driveway Cleaning
Parking Lot Cleaning
Gutter Cleaning
Drive-thru Cleaning
Let us know what projects you have in mind by contacting one of our staff members at Urban Cleaning Pros, LLC. Elite pressure washing is available to you and more affordable than ever with Urban Cleaning Pros, LLC pressure washing!