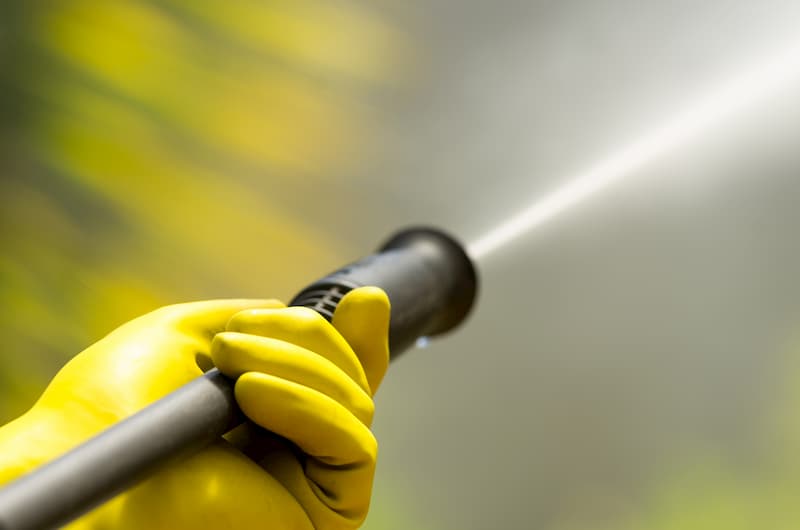 Is it time to make your Mustang home shine again? Then you want the pressure washing specialists at Urban Cleaning Pros, LLC. Urban Cleaning Pros, LLC are your local exterior cleaning experts, and we offer a wide variety of professional pressure washing services for complete property rejuvenation.
The investment you've made into your Mustang home always sees a handsome return in the form of a comfortable place to live, and its property value. But like every structure, it needs to be maintained appropriately to continue to serve you. Pressure washing by Urban Cleaning Pros, LLC is the elite protection your home, and exterior surfaces need to look their best and withstand the day to day wear and tear of the elements.
With pressure washing services from Urban Cleaning Pros, LLC, we can have safely and thoroughly clean almost any surface on your property. Our premium grade equipment and cleaning solutions are powerful enough to remove any stain and also safe enough that they don't pose any harm to your property or loved ones. Rest assured, when it comes to protecting your investment, you can't afford to depend on novices. Urban Cleaning Pros, LLC is the expert level pressure washing you can rely on for all of your Mustang home's needs.
Superior Window Cleaning Service In Mustang
Windows add an attractive visual appeal to every home in Mustang and everywhere else. It's hard to imagine living without them, so when it's inevitably time to have them cleaned, you want to make sure the job is done right. Urban Cleaning Pros, LLC offers the preferred professional window cleaning service in your area, and the difference between our competitors' window service and our own is night and day!
Our window cleaning doesn't just wash your glass; we wash the sills and the screens too. Urban Cleaning Pros, LLC uses eco-friendly professional-grade window cleaner that will have your windows clean, clear, sanitized, and more energy-efficient. With Urban Cleaning Pros, LLC, say good-bye to the eyesores and contaminants that spot up your view, substances such as:
Algae
Finger marks
Spots
Grease
Mildew
Pollen
Exhaust particles
Dust
And More!
Want your windows to look immaculate? Contact Urban Cleaning Pros, LLC for the best in professional window cleaning in Mustang.
Spotless House Washing For Mustang Homes
No matter how big your home is or what type of house sidings you have, Urban Cleaning Pros, LLC has the expertise to bring it to an immaculate condition. We use the pressure washing form known as soft washing to precision clean each inch of siding, which means house washing results that look better and last longer!
Soft washing is perfect for surface areas that need a gentler clean. That doesn't mean your house sidings aren't durable, but standard pressure washing could do them serious harm. Soft washing uses powerful cleaning solutions that are applied through a careful, low-pressure shower that breaks apart any attaching contaminants on your home. Instead of the brute force that regular pressure washing relies on, soft washing depends upon the power of the cleaning agents themselves to eliminate grime and stains from your sidings. When you want your house sidings cleaned and protected, count on the expert house washing service that's brought to you by Urban Cleaning Pros, LLC.
Remember, we offer many other professional pressure washing services in Mustang. From driveway cleaning to deck cleaning, you can always depend on Urban Cleaning Pros, LLC.