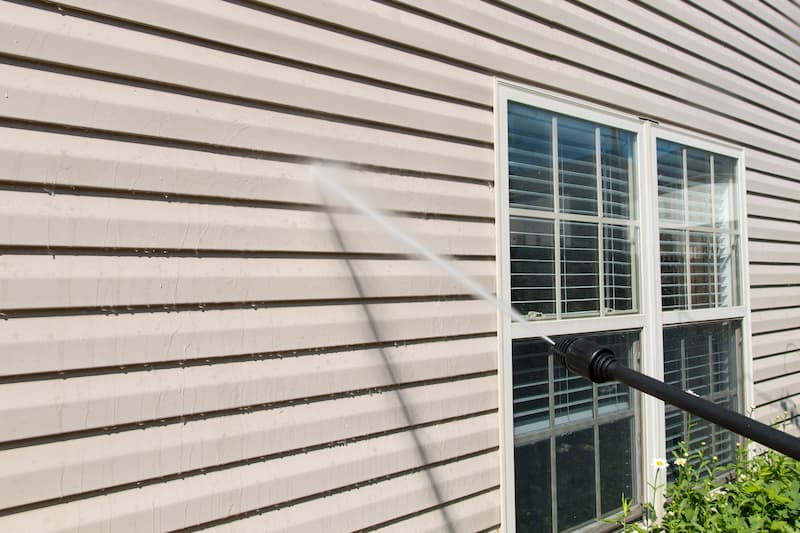 The secret has been out for some time that Edmond is the crown jewel of Oklahoma. And when the residents and businesses of Edmond need dependable pressure washing, they rely on Urban Cleaning Pros, LLC. Urban Cleaning Pros, LLC also calls Edmond our home, so we put a lot of pride in making sure this town looks the best it can with the highest quality pressure washing results.
Edmond is a special place to visit and a treasure to live in. We facilitate athletics at all levels, encourage our art scene, and cherish our cultural history. People who come to Edmond often want to stay, and that means with each passing year, Edmond becomes more bustling than ever.
It's no wonder that property values continue to rise here! Keeping our paradise in Edmond attractive is one of our driving passions at Urban Cleaning Pros, LLC. With expert services ready to assist you, Urban Cleaning Pros, LLC is committed to delivering our city the finest quality pressure washing available.
Get the best pressure washing results possible and contact the experts at Urban Cleaning Pros, LLC today!
Edmond's Window Cleaning Extraordinaires
Window cleaning is one of the many fortes that we love to provide the homes of Edmond. There's nothing like looking out of a window that's been professionally cleaned by our experts! With window cleaning from Urban Cleaning Pros, LLC, you can expect your windows to:
Be clearer than ever before.
Stay cleaner for longer.
Enjoy increased heating and cooling efficiency.
Stay protected and have a longer lifespan.
Be completely sanitized and free from harmful bacteria.
Rest assured that our window cleaning system is non-obtrusive, perfectly safe, and powerfully efficient. Urban Cleaning Pros, LLC uses only premium, eco-friendly cleaning solutions that can't be found in any stores. These cleaning agents are powerful enough to remove the most challenging spots but safe enough not to pose any danger to your property or loved ones.
Dependable House Washing In Edmond
The house washing service you can rely on is brought to you by none other than your local pressure washing experts at Urban Cleaning Pros, LLC. We use the latest and safest in pressure washing technology and cleaning agents to ensure we get your home a picture-perfect clean!
When it comes to having the sidings of your house cleaned in Edmond, you can't afford any novice mistakes. The pressure washing specialists at Urban Cleaning Pros, LLC have years of experience washing homes, and with our use of a pressure washing technique known as soft washing, you can bet that your house will look better than ever after we're through!
Soft washing is a method of pressure washing that utilizes a much lower force of water pressure but a more potent mixture of cleaning agents. This foamy spray is gently showered over your house sidings and quickly breaks apart and destroys the attaching grime.
After a few minutes, we then carefully rinse off the foam and unsightly substance to reveal a sparkling fresh clean. Soft washing is the best way to clean any kind of house sidings, and Urban Cleaning Pros, LLC delivers the best house washing results!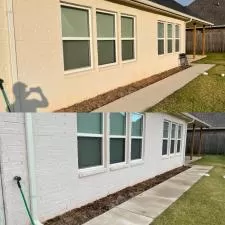 Red Dirt & Tire Mark Pressure Wash Cleaning Services in Edmond, OK
Many homes here in Oklahoma City, Edmond, and surrounding areas have lots of red dirt on them. It takes a heated power wash and some commercial chemicals to get the job done right. Call Urban Cleanin […]
See More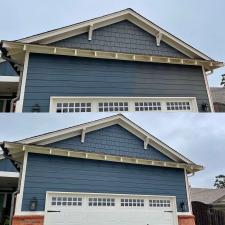 House Pressure Washing in Edmond, OK
This beautiful blue home was covered in construction dirt and was in need of professional pressure washing here in Edmond, Oklahoma. They called Urban Cleaning Pros and we were there to help! Proj […]
See More