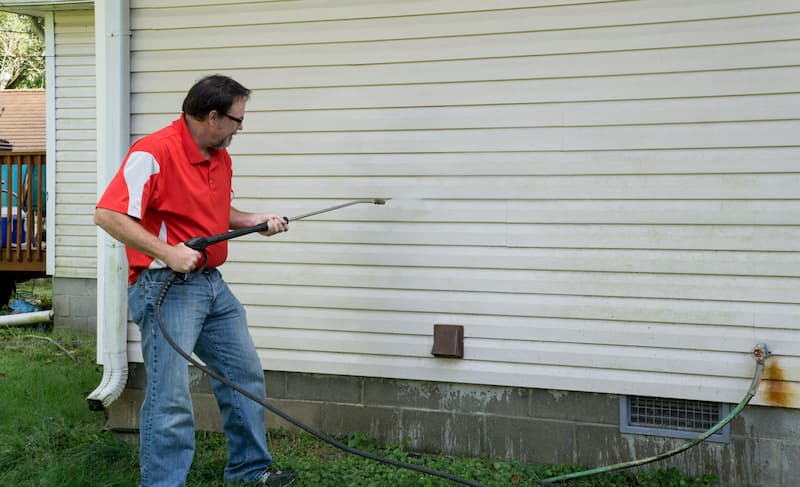 Are you searching for elite-level pressure washing that you can rely on but won't break the bank? Urban Cleaning Pros, LLC is your local expert pressure washing crew in Yukon, and we're ready to assist you with all of your exterior cleaning needs. We are a highly motivated, family-driven team of hard-working professionals, and we love pressure washing in Yukon.
What stays outdoors eventually starts to get weathered down, and our exterior surfaces in Yukon are certainly no exception to that. Urban Cleaning Pros, LLC has experience cleaning all kinds of surface materials, and with our expertise, no area's too filthy that it can't be brought back from our pressure washing. If the muck is bringing your outdoor property down in Yukon, leave it to Urban Cleaning Pros, LLC to revitalize it.
Urban Cleaning Pros, LLC uses the highest grade industrial pressure washing equipment and cleaning agents around. We're happy to do the hard work, so you don't have to, and with our commitment to customer satisfaction and exterior cleaning perfection, you can have the peace of mind that you're getting the best service possible.
Have your Yukon property cleaned with expert pressure washing by Urban Cleaning Pros, LLC; contact us today!
Yukon's Premier Window Cleaning Specialists
Whoever invented glass windows doesn't get enough credit. They light up our homes, let us watch the birds outside, and on cool days they can let in the fresh air. What windows do for our home in Yukon is a true blessing, but to keep up the great work that we appreciate them for, they need to be maintained. The best way to keep your windows in perfect condition is with professional window cleaning by Urban Cleaning Pros, LLC.
Our window cleaning system thoroughly eliminates spots, stains, and streaks from your windows. We also clean your sills too! That means contaminants such as algae, dust, pollen, and mildew all get kicked to the curb. We also use cleaning solutions that will disinfect, so you won't have to worry about any harmful bacteria hanging around for you or your loved ones.
With Urban Cleaning Pros, LLC window cleaning service, you'll not only be able to see better through your Yukon home windows, but you'll also get the peace of mind knowing your windows will last longer.
For superior window cleaning service in Yukon, trust the technicians at Urban Cleaning Pros, LLC.
Dependable House Washing In Yukon
If you own a home in Yukon, you want it to look as beautiful as possible. There's no better way to do that than with Urban Cleaning Pros, LLC house washing service. At Urban Cleaning Pros, LLC, we understand that not all surfaces are the same. No matter what the sides of your home consist of, there's a particular way to clean them without causing any damage.
Our expert team uses the soft washing technique for all of our house washing projects; that way, we can give you the sparkling, fresh clean you desire without any of the heartaches. Get your curb appeal back to top-level with Urban Cleaning Pros, LLC house washing!
Remember, we offer a wide variety of pressure washing services in Yukon. Consider us first when you need:
Driveway Cleaning
Patio/Deck Cleaning
Gutter Cleaning